Kwara prioritizes grassroots sports devt -Kale Ayo
Date: 2016-03-23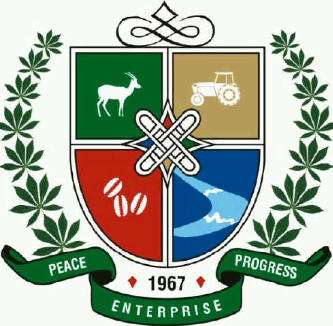 Kwara State will continue to support and promote all efforts geared towards developing sports at the grassroots in order to ensure strategic development of both youth and sports.
The State Commissioner for Sports and Youth Development, Pharmacist Bolakale Ayo Nuhu stated this while flagging off the Badminton Federation of Nigeria (BFN) organised and Badminton World Federation (BWF) and Badminton Confederation of Africa supported Shuttle Time programme at the Conference Room of the Kwara State Sports Council on Monday.
According to him, development of sports, especially at the grassroots is top on the priority list of the Kwara state government.
He said that sports is one of the veritable tools for developing the youths as it promotes tolerance, patience, discipline and spirit of sportsmanship and understanding. He commended the BFN, BWF and the African Confederation for the initiative, and also commended the Coordinator, Mallam Tunde Kazeem, who is the Director of Sports in the state for the programme.
Kazeem, who said that the programme began last year, said it was aimed at spreading the awareness at the grassroots, especially the schools. He said that six states, Kwara, Niger, Katsina, Kebbi, Ekiti and Ondo states benefitted from the first phase which will end today in Ondo, while the second phase will kick off very soon with six more states.
He said that the challenges been faces with the programme was inadequate equipment, even as he called on government and corporate individuals and organisations to complement the BFN by donating equipment for the cause.
About 19 Games masters and Games mistresses participated in the train the trainers programme in Kwara state. The Instructor, Tajudeen Sulaiman had earlier explained the reasons behind the programme, which was to discover talents at the grassroots, the basic techniques and the rules of the game.
Equipment, which include shuttle corks, nets and racquets were distributed to 14 schools which includes Government Girls Day Secondary School, Pakata, Mount Carmel College, Ilorin, Model School, Ilorin, Bishop Smith Memorial College, Ilorin, Government Day Junior Secondary School, Adeta, United Community Secondary School, Ilorin, Baptist Senior Secondary School, Ilorin, Onipako Secondary School, FRSC Senior Secondary School, Government Day Secondary School, Oke-Aluko, Government Day Secondary School, Adewole, Oro Grammar School, Oro, Anglican College, Iludun-Oro, and Government Girls Day Secondary School, Oko-Erin.
Awoleye Gabriel Sunday of Oro Grammar School, Comrade Taiwo John Olatunji of Onipako Secondary School and Hajia Yusuf Toyin all commended BFN for the initiative, which they say will boost the professional competence of the Games masters and Games mistresses, and promise to make good use of the opportunity.