We'll not succumb to persecution on N23bn bond - Gov Ahmed
Date: 2015-01-19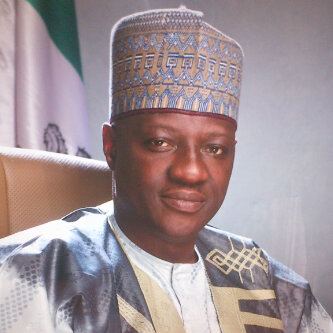 Kwara State Governor Abdulfatah Ahmed at the weekend flagged off his re-election campaign with a statement that the state would not succumb to alleged persecution by the federal government over the N23 billion bond it sought to acquire.
The state government through the Commissioner for Information, Prince Tunji Moronfoye, said last week that the federal government was stalling its move to secure N23 billion bond from the capital market.
The commissioner said: "We have tried to access N23 billion bond but it was refused by the federal government. We also attempted to access normal loans from the banks and they were also blocked by the Federal Ministry of Finance.
Instruction has been given that we should not be borrowed money." In an interview with newsmen, Ahmed maintained that the government was on top of the situation.
"For us, ever since the hunter learnt to shoot without missing, the bird has also learnt to fly without perching," he said.
The campaign was flagged off in Ifelodun Local Government Area of the state with the All Progressives Congress (APC) train visiting Omupo, Igbaja, Oke Ode and Babanla. The governor noted that the state had continued to pay workers' salaries promptly despite the slash in revenue. He disclosed that the government also prioritised youth employment, adding that the state would witness more development if re-elected in the February 21 gubernatorial poll.
"Despite the deep shortfall in federation account allocation to the state, my administration had not failed in regular payment of workers' salaries," he said.
He said his administration had devised proactive strategies to create more funds to finance infrastructural development. He advised the people to collect their permanent voters' cards so that they would not be disenfranchised.