Kwara Govt Distributes Textbooks, Sports Kits To Basic Schools
Date: 2023-09-25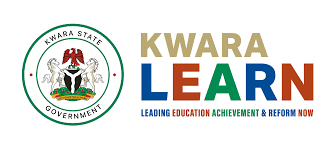 Kwara State Governor AbdulRahman AbdulRazaq, has flagged off the distribution of instructional materials and sports kits to pupils of public basic schools across the 16 local governments of the state.
At the event which was held at Ajase- IPO in Ifelodun local government area of the state, AbdulRazaq said the gesture was part of his administration's plan to enhance educational standards, and reduce the burden on pupils/students' parents amid economic reality in the country.
"This flag-off ceremony for the distribution of both instructional materials and sports kits procured from UBEC/KWSUBEB interventions of 2018 and 2019 matching grants is of great significance to the upliftment of basic education in the state. It reduces the burden on pupils/students' parents, most especially in this hard time in the country," the governor said.
Represented by his deputy,Mr Kayode Alabi, the governor said the programme was also aimed at repositioning basic education in the area of sporting activities, and to provide pupils/students with good and sound health.
"Similarly, this administration is working assiduously at ensuring effective teaching and learning of physical education and other subjects in our schools through prompt payment of salary, implementation of promotions, payment of palliative and provision of instructional materials which in turn breeds a conducive teaching and learning atmosphere in our schools," he added.
AbdulRazaq appreciated key stakeholders who he said are working round the clock in ensuring the success of all programmes of the administration, with particular reference to school leaders, administrators, teachers, and non-teaching staff.
Earlier, the chairman of Kwara State Basic Education Board(SUBEB), Prof Shehu Adaramaja, had said that Governor AbdulRazaq has been doing so much to reposition the education sector, including the procurement of multi- million naira textbooks and sports kits that he said are meant to make the students physically and mentally fit.
He thanked AbdulRazaq for the prompt response to the yearnings and aspirations of workers in the state, especially the teaching and non-teaching staff.
Adaramaja also praised the federal government through UBEC, the traditional rulers, religious leaders and other relevant stakeholders for playing outstanding roles that culminated into the successes of the state government in the sector.