UNILORIN, UITH inseparable — Yussuf
Date: 2023-09-14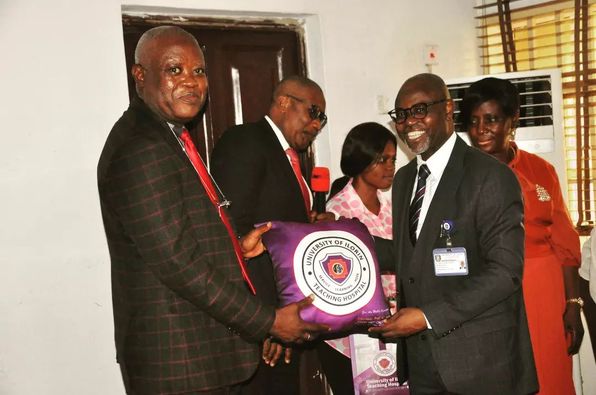 The Chief Medical Director of the University of Ilorin Teaching Hospital (UITH), Prof. Abdullahi Dasilva Yussuf, has declared that the hospital and the University of Ilorin are inseparable entities, emphasising that no surgeon can sever the strong bond between these two institutions.
Prof. Yussuf stated this last Thursday while welcoming the Vice Chancellor of the University of Ilorin, Prof. Wahab Olasupo Egbewole, SAN, and his management team who visited him in his office.
The Chief Medical Director commended Prof. Egbewole for his unwavering commitment to strengthening the ties between the University and the Teaching Hospital.
While stating that Prof. Egbewole had promised to provide five theatre lamps for the UITH theatres, the CMD revealed that two of these essential medical devices have already been delivered to the UITH management, marking a significant step towards enhancing healthcare services at the hospital.
The Chief Medical Director explained that the teaching hospital has automatic employment for ten best nursing graduates of the University of Ilorin to encourage academic excellence among the students of the University, adding that they are equally considering opportunities for the graduates of the Optometric programmme of the University.