OPINION: KWARA PDP SECRETARY: Abdulrahman Abdullahi Kayode GREATKAY Uniting for Progress, Empowering Youth Leadership By AbdulQuadri Onilemarun AbdulKareem
Date: 2023-08-25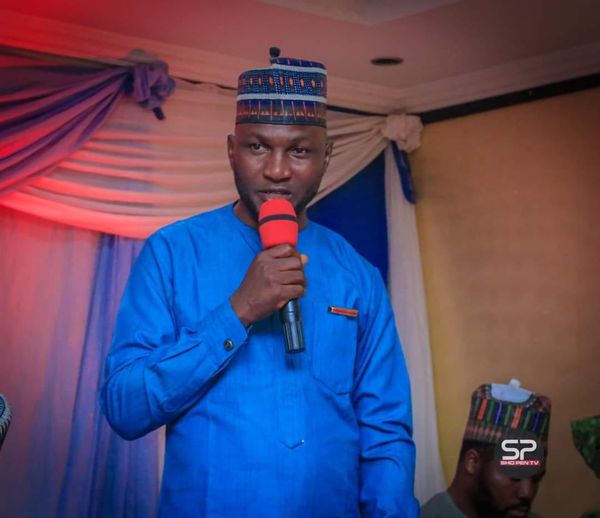 In a time where political landscapes are evolving, it is crucial to recognize the importance of injecting fresh perspectives and youthful vigor into the state executive body. Today, we rally behind a remarkable individual who embodies the spirit of change and progress – Abdulrahman Abdullahi Kayode popularly known as (Greatkay). As the torchbearer of youth leadership, Greatkay seeks your support to take over the People's Democratic Party (PDP) State Secretary position in Kwara.
Abdulrahman Abdullahi Kayode is not just a name; he represents a new generation of leaders who are eager to transcend traditional barriers and cultivate a more inclusive and vibrant political environment. His commitment to fostering unity, engaging the community, and addressing the concerns of all – irrespective of age, gender, or background makes him the ideal candidate to champion the interests of Kwara State's youth within the PDP.
As we stand at the crossroads of change, Abdullahi's candidacy offers a unique opportunity to bridge the gap between experience and innovation. His fresh ideas and innovative strategies are poised to breathe new life into the party and create a platform where every voice is not only heard but actively encouraged. By supporting AbdulRahman's bid for the Kwara State PDP Secretary position, you're advocating for a future where youth are empowered to shape policies that reflect the aspirations of our dynamic society.
Our youth represent the bedrock of our nation's potential. Their enthusiasm, creativity, and dedication are essential ingredients for a prosperous future. By rallying behind Abdulrahman Abdullahi Kayode, we demonstrate our commitment to nurturing this potential and setting the stage for a Kwara State that thrives on unity, progress, and genuine representation.
Join us in this journey to foster solidarity and lend your support to a cause that is greater than any individual – the cause of rejuvenating our political landscape and inspiring a new era of leadership. Your endorsement of Abdullahi's candidacy is not just a vote of confidence in his abilities, but a declaration of your belief in the power of unity, progress, and the boundless potential of youth.
Let us come together, let our voices resonate as one, and let us pave the way for a brighter future for Kwara State under the dynamic leadership of Abdullahi Abdulrahman Kayode. Your support matters and your solidarity can be the catalyst for change we've been waiting for.
Onilemarun Abdulkareem writes from Ajikobi, Ilorin.tempo.