KWASU Appoints Deputy Vice Chancellors
Date: 2017-11-03
The Governing Council of the Kwara State University (KWASU), Malete, has appointed two Deputy Vice-Chancellors for the Institution. They are Professor Sakah Saidu Mahmud, Deputy Vice-Chancellor (Administration), and Professor Sulaiman Muhammad Jamiu, Deputy Vice-Chancellor (Academic).
Their appointments were ratified at the 35th meeting of the Council held on Wednesday, October 25, 2017.
In separate letters, dated October 26, 2017, addressed to the duo and signed by the Registrar, Mr. Surajudeen Oyebode, it was stated that the two appointments took effect from October 25, 2017, for a period of two years in the first instance.
"I need to emphasise that your appointment is based on your sterling qualities and wealth of experience which you are requested to bring to bear on this important assignment," the letters indicated.
Professor Mahmud was born in Gorobani Ward of Serukperu (Okuta in Yoruba and Dutse in Hausa) in the then Borgu Division (now Baruten Local Government) on 21st March, 1953. He attended the Baptist Day School, Okuta (1960-1966), and the Government Secondary School, Ilorin (1967-1971) before proceeding to the School of Basic Studies, ABU Zaria (1972-1973).
Professor Mahmud received the B. Sc. Social Science (with Specialization in Government) from Ahmadu Bello University, Zaria (1976); The Graduate Certificate on the "Work of the United Nations," Geneva, Switzerland (1978); M.A. International Studies, (1982) and Ph. D. (1992) in Comparative Politics and International Relations, University of Denver, Colorado, USA.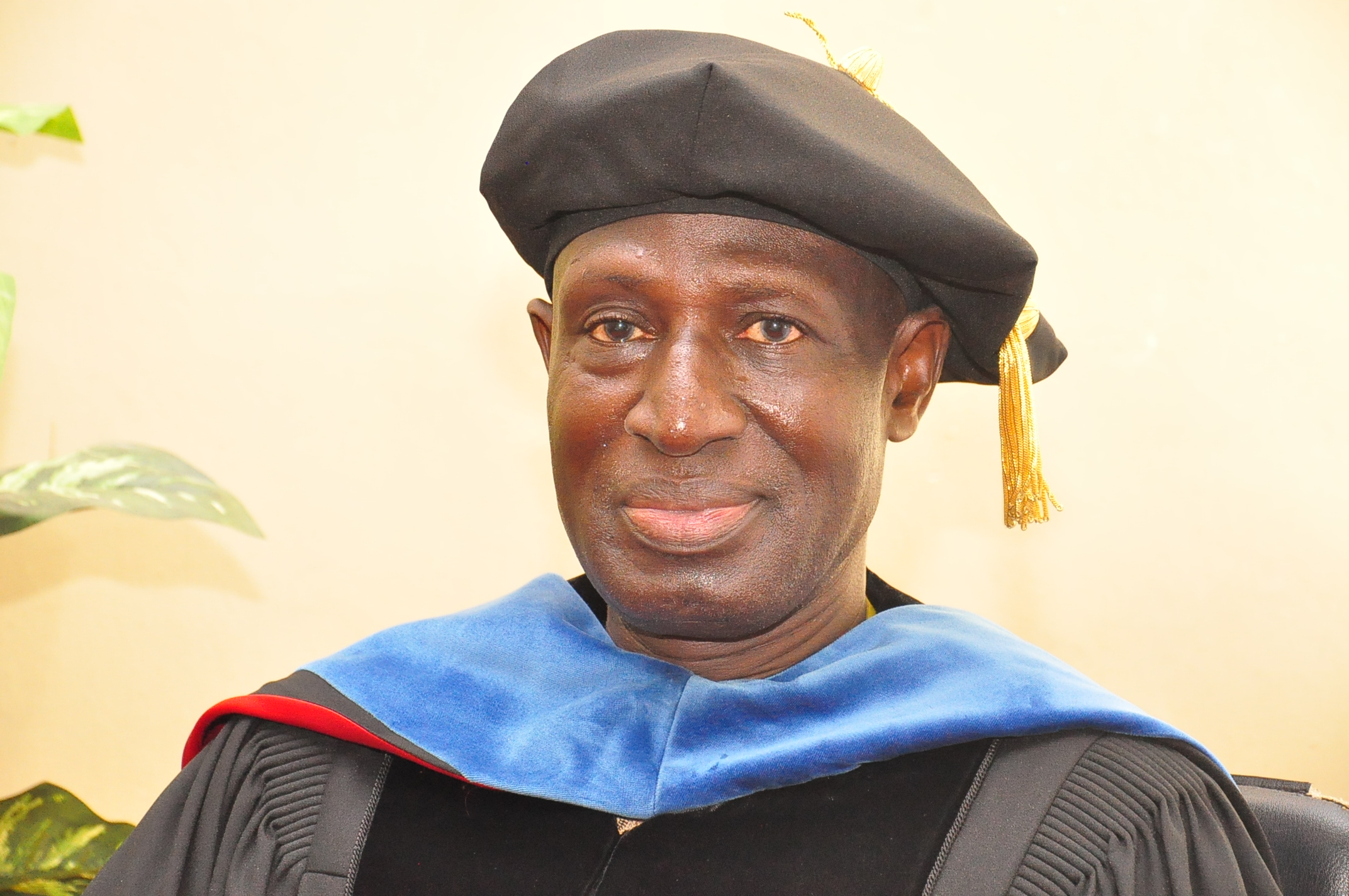 Professor Mahmud has taught at The University of Colorado at Denver; the University of Denver; the Metropolitan State University of Denver and Transylvania University, Lexington, Kentucky, in the United States of America. He joined Kwara State University in 2009 as the pioneer Head of Department of Political Science (later renamed Department of Social Science and Global Studies, and Politics and Governance).
He was appointed the Academic Coordinator to the Vice-Chancellor and CEO in 2011, a position he held until his new appointment as Deputy Vice-Chancellor (Administration). In 2014, he was appointed the second Provost of the College of Humanities, Management and Social Sciences; a position he still occupies to the present.
Professor Mahmud has published widely in the areas of development, democratization, human rights and Muslim politics. Some of his notable publications include: State, Class and Underdevelopment in Nigeria and Early Meiji Japan, London and New York: Macmillan and St. Martin's Press. Can the Nigerian Democracy Succeed? Other publications on human rights, democracy and development have appeared in referred journals such as Human Rights Quarterly, and Africa Today, African Studies Review, and a book chapter in the Choice Award-Winning book, Democracy and Religion: Free Exercise and Diverse Visions. He also contributed to an international book project, Borders of Islam: Huntington and His Critics, His latest book is Sharia and Shura: Contending Approaches to Muslim Politics in Nigeria and Senegal (2013).
Professor Mahmud's publications have been widely cited by other scholars world-wide. And many of the publications used as course materials in such top universities as Columbia University, Pennsylvania University, University of California, San Diego, and the University of Toronto. In his academic activities, Professor Mahmud has conducted field research in France, Senegal, South Africa and Turkey
Major academic honours and awards he received include: the National Endowment for the Humanities (NEH); Visiting Scholar, University of Chicago (2002), a full-year Rockefeller Foundation Fellowship for research on religious conflict and peace building at the Kroc Institute for International Peace Studies, University of Notre Dame, Indiana, USA (2003-2004); and the Outstanding Faculty of the Year Award Transylvania University, (2003). He was a keynote speaker at the African Students Annual Conference, Institute for Social Studies (ISS), at The Hague, The Netherlands (October, 2006).
Similarly, Professor Jamiu is an indigene of Kwara State. Born in Lagos in the year 1950, he received both Islamic and Western education. He had his primary and secondary school levels of education between 1959 and 1969 in Ibadan, Oyo State. He pursued advanced level education (pre-degree) from 1976 to 1978 at Bayero University, Kano (BUK), which was consistently followed by Bachelor of Arts, Master of Arts and Doctoral degrees in Islamic Studies from the same University. During his Bachelor's degree programme, he pursued a postgraduate programme in education concurrently obtained a certificate in 1981.
Professionally, Professor Jamiu joined the staff list of his alma mater, BUK, as Graduate Assistant in the Department of Islamic Studies, where he rose through the ranks from 1982 to become a full Professor in the year 2003.
Professor Jamiu has served and continues to serve in the Nigerian University system in different capacities, including Member and Chairman of Boards and Committees at departmental, faculty, college and senate levels both in BUK and the Kwara State University (KWASU), Malete. At KWASU specifically, he served as Acting Provost, College of Humanities, Management and Social Sciences between 21st November, 2009 and April, 2010, and Acting Director, Academic Planning and Research between 24th February and 17th June, 2012.
Professor Jamiu was the Head, Department of Islamic Studies, Christian and Comparative Studies from October, 2009 to 24th July, 2017. He had been the Coordinator in charge of Administration to the Vice-Chancellor since 18th June, 2012, until his new appointment as Deputy Vice-Chancellor (Academic).
He also served as Chairman, Governing Council of the College of Arabic and Islamic Legal Studies, Ilorin, from 2003 to 2007. As a visiting Professor to Islamic University, Katsina (2008-2009) and Kogi State University, Anyigba (2009-2011), he lent his vast wealth of experience to budding scholars in the Nigerian universities. Recently, he was appointed by the Kwara State Government as the state 2017 Amirul-Hajj, an assignment he performed successfully and creditably well.
A prolific writer and researcher worthy of his calling, Professor Jamiu has authored numerous articles in reputable journals nationally and internationally. In addition to his latest publications is
Islam and Politics in Nigeria
(1903-1983), published by Langark Investment Ltd., Ilorin, Nigeria, 2012. He also has to his credit two other published books, namely
Origin of Religious Tension in Nigerian Politics
and
Tension between Religions and Politics: Islamic Perspectives (1999)
Lagos, published by Islamic International Contact, 11c Publication.