'NISDP has trained 2,500 Kwara indigenes'
Date: 2017-10-05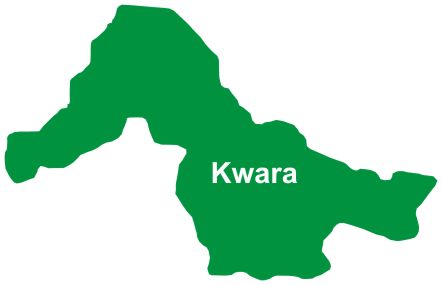 The Director-General/Chief Executive, Industrial Training Fund, Mr. Joseph Ari, has said the agency has trained over 100,000 Nigerians in over 30 trades and crafts since the inauguration of its National Industrial Skills Development Programme.
He stated that additional 11,100 Nigerians would be trained under the programme.
According to him, the NISDP has trained 2,500 Kwara State indigenes since its inception.
He added that the programme would also equip 300 youths, aged between 18 and 35 years, with skills in wielding, metal fabrication, tailoring and fashion designing, plumbing and pipe fitting.
Ari, who was represented by the Area Manager, ITF, Ilorin Area Office, Mr. Ogbonna Simon, spoke during the commencement of the 2017 NISDP in Ilorin, the Kwara State capital.
He said the selected trades and crafts were chosen based on an in-depth study that revealed their projected value addition to the beneficiaries, and their potential to provide sustainable means of livelihood for the trainees upon graduation.
The DG said up to 90 per cent of the beneficiaries of the programme had sustainable means of livelihoods, either as paid workers, or as entrepreneurs.
Ari stated, "Encouraged by these successes, the roll-out today in all states is the first indication that the Fund has expanded the programme so that more Nigerians will benefit.
"In future, the Fund intends to run several streams within a phase. The expansion is premised on our belief that skills acquisition is the way to go if the country will create jobs and diversify the economy as envisioned by the administration of President Muhammadu Buhari."
The DG said the most sustainable solution to combating unemployment, reducing poverty, achieving growth and realising the government's goals, including economic diversification, job creation and wealth generation rested on the ITF's ability as an institution and government at all levels to equip as many Nigerians as possible, with technical and vocational skills for employment and entrepreneurship.
Simon, in his speech, urged the beneficiaries to shun all vices capable of undermining the noble objectives of the programme, and advised them to join hands in building synergy for the greatness of Nigeria.
The Kwara State Governor, Alhaji Abdulfatah Ahmed, represented by his Senior Special Assistant on Youths Empowerment, Mr. Babatunde Saka, noted that skill acquisition and employment generation were essential for national development.
He reiterated the commitment of his administration to job creation and youth empowerment.