OPINION: A Pragmatic Approach to Confronting the Twin Evil of Violence & Economic Dependency in Ilorin. By Abdulmumin Yinka Ajia
Date: 2015-05-09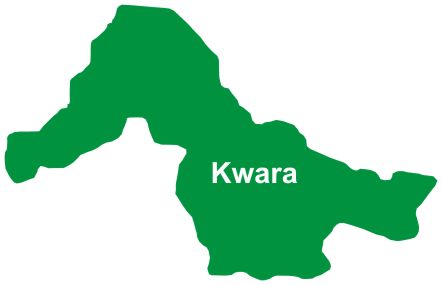 The alleged leader of one of Ilorin's most violent gangs and the brain behind the recent carnage in Ilorin is said to be on the run from law enforcement. Yet, despite his well known criminal behavior, he is heavily patronized by the ruling political elite. This thug has been able to operate freely up until recently because he is their enforcer; this much is well known.
In the process, our families have been torn apart by violence and our faith has been tested. We have an obligation to respond as a community to this new enemy, to remove the paralyzing fear that have enveloped our people, and restore the dignity of Ilorin.
In order to confront this menace, the linkages between politicians, organized crime, and thugs must be scrutinized and eliminated. One of the ways by which we can do this is to replace the present Kwara regime through the ballot box. Now, I am well aware that we just had an election and this same hegemon have "won" yet another "victory" at the poll. I agree with Bertrand Russell that "a democrat need not believe that the majority will always decide wisely; what he must (however) believe is that the decision of the majority, whether wise or unwise, must be accepted until such time as the majority decides otherwise. And this he believes not from any mystic conception of the wisdom of the plain man, but as the best practical device for putting the reign of law in place of the reign of arbitrary force." I believe Kwarans would have another opportunity in the next four years to retrace our steps from the brink. Again, let's listen to the wise words of Bertrand Russell when he said "there will have to be a realization at once intellectual and moral that we are all one family, and that the happiness of no one branch of this family can be built securely upon the ruin of another."
Hostility, hatred, despair and indifference are at the heart of this growing culture of violence and now that the social fabric that binds the Ilorin people is been threatened by the menace of violent gangs, we owe it to the next generation of Ilorin to stand up against this enemy. We cannot sit idly by while the dignity and the self worth of the average Ilorin is been assaulted openly.
I am lending my voice to that of Professor AbdulGaniy Oladosu, Dr. Abubakar Imam Ali - Agan, Dr. Aminulahi Olohunoyin, Dr. Abdullahi Imam Abdullahi and others who have spoken and written extensively on how to curb this menace. As a community, we can learn from other climes that were confronted with similar vices and study how they rose up to the occasion. As Ilorin, we shouldn't wait for any nonexistent state government to come to our aid, the Ilorin Emirate Descendant Progressive Union should as a matter of urgency take this paper and others before it into consideration as they map out indigenous solution to what is clearly a fascist attempt at silencing and subjugating the Ilorin people.
A Framework for Action
This is not an attempt to malign the IEDPU, on the contrary, I am one of those who believe our umbrella community association has done a lot over the years in furtherance of the Ilorin cause, while much is being done; more is still required.
I am using this medium to appeal to our fathers and elders at the IEDPU to reorganize our priorities and recommit our communal resources to confronting the twin evils of violence and economic dependency in Ilorin.
As a matter of urgency we should do the following:
1. We must strive as a community to eliminate the linkage that exist between politicians, organized crime, and thugs
2. Introduce legislation to the Kwara State House of Assembly to increase punishment for the possession of marijuana and small arms
3. Collaborate with the security services to disrupt criminal enterprise such as drug dealing, extortion, and thefts
4. Name and shame suspected gang members to erode their support and legitimacy in our community
5. Support the security services to escalate their offensive against these criminal elements when necessary
6. Encourage the security services to deploy military combat strategies to their existing law enforcement efforts to confront the more vicious criminal elements
7. Another economic summit must be called and a trust fund inaugurated to proffer succinct solutions and raise funds for communal social intervention towards getting our young men off the streets and into productive and profitable enterprises
I agree with those who say words alone cannot stop this but I believe that our commitment to a Greater Ilorin Project can. I also believe that individual by individual, family by family, and neighborhood by neighborhood, we can take our community back from the twin evil of violence and economic dependency.
May God continue to bless Ilorin and her people.
Abdulmumin Yinka Ajia is of the Department of Global Leadership, College of Business, Indiana Institute of Technology, Fort Wayne, Indiana, USA
Follow me on twitter @AbdulAjia