Senate presidency: PDP plots to return Mark
Date: 2015-05-06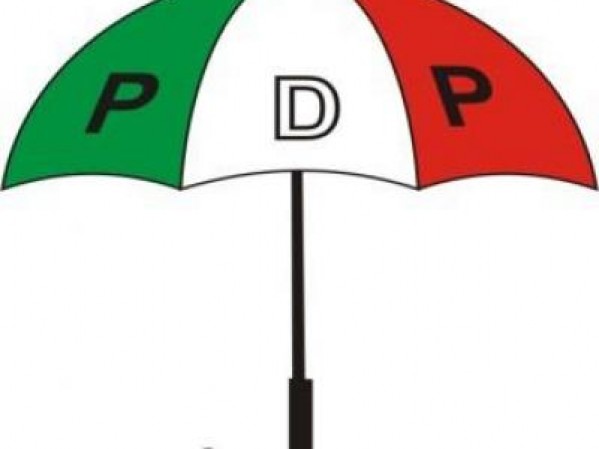 The Peoples Democratic Party (PDP) is plotting to return Senate President David Mark to his position in the next Assembly, Daily Trust gathered in Abuja yesterday.
Sources in the PDP told Daily Trust that the party has planned to ensure that Mark is re-elected as president of the Senate for the third consecutive time when the 8th Assembly is inaugurated next month.
The All Progressives Congress (APC) has dislodged the PDP as the majority party in the National Assembly following its victory at the March 28 parliamentary elections.
However, the APC lacked the two-third majority of the 109 senators. The APC has 60 elected senators while the PDP has 49.
Only 56 votes are required to produce the president of the Senate. Already, five APC senators, namely, Ahmad Lawan (Yobe), Mohammed Ali Ndume (Borno), Mohammed Danjuma Goje (Gombe), Abubakar Bukola Saraki (Kwara) and George Akume (Benue) have signified interest for the number three position.
The sources said that in the event where the APC senators split their votes, the PDP planned to get its senators to vote for Mark as president of the Senate.
"We are also reaching out to some friendly APC senators so that we get more votes during the election," one of the sources, a PDP senator, said. Leadership of the APC has not yet zoned positions in the National Assembly but sources said that the lawmakers may not abide by the zoning arrangement as some of them have gone far in their campaigns for offices. If elected, Mark will be the first Nigerian to be elected as president of the Senate for three consecutive times and the first from the opposition political party to hold the seat, which many say may be a major setback for the APC.
Outgoing Senate Leader Victor Ndoma-Egba, last week, said there was no law in the Constitution excluding members of the PDP from running for positions in the next Assembly.
Speaking while delivering a paper titled: "Majority and Minority Parties in the Legislature: Party Defection (Cross-carpeting in the Legislature)", at the induction course for legislators-elect of the 8th National Assembly at the International Conference Centre in Abuja, Ndoma-Egba argued that the Constitution was silent on the issue of which political party should produce the president of the Senate.