Kwara South Elders' Forum Meets AbdulRazaq, Pledges Consistent Advice
Date: 2019-10-05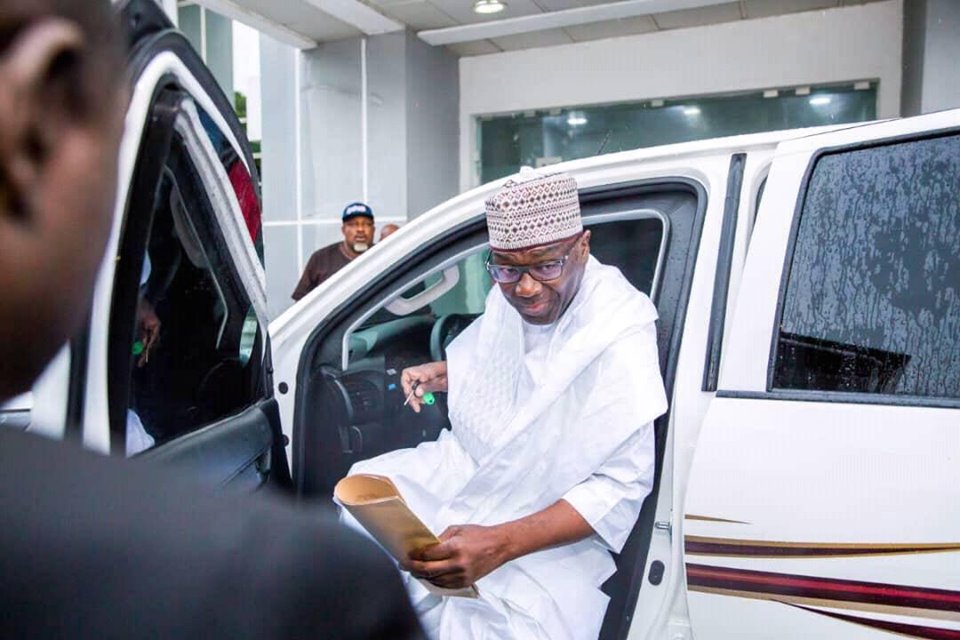 The Executive Governor of Kwara State, AbdulRahman AbdulRazaq received some Elders of thought from Kwara South Senatorial District of the state. The Elders visited the governor for interactions, hoping the Governor would tap from their wealth of experience and translates it into meaningful development considering the infrastructural gap he inherited in the state. They expressed satisfaction, scoring the current administration's policies and implementations high.
The Elders strongly commended the efforts of the Governor thus far, saying that the persistent assessment tours of the Governor since his assumption of office is a good step in the right direction as it has afforded the Governor the opportunity to ascertain the level of rot in different sectors across the state. They affirmed their commitment towards the success of his administration that is aware of the people's plight and always responding accordingly.
The Governor while responding, said he believed that the progress of the state can only be achieved through collective effort of all and sundry and stressed the need for consistent and progressive advice of elders, which he said is important in achieving the goals of his administration in line with progressive ideals.
AbdulRazaq appreciated their visitation and assured them that he will always be readily available to listen to them on issues pertaining to governance and how the state will attain greater heights as he promised to implement an open door policy.
The Elders from Kwara South were led by Sen. Bisi Oyewo, Prince Sunday Fagbemi, Engr. Jide Usman, Prince Shuaib Olanrewaju, Elder J.B Ayeni, Otunba Toyin Joseph and host of other renowned Elders of thought from the district. They appreciated the open door policy of the Governor, the warm reception accorded them and assured him of their continued support all through in the best interest of the masses.