Belgore, ex-minister never stole any campaign fund, says Kwara PDP chief
Date: 2017-02-20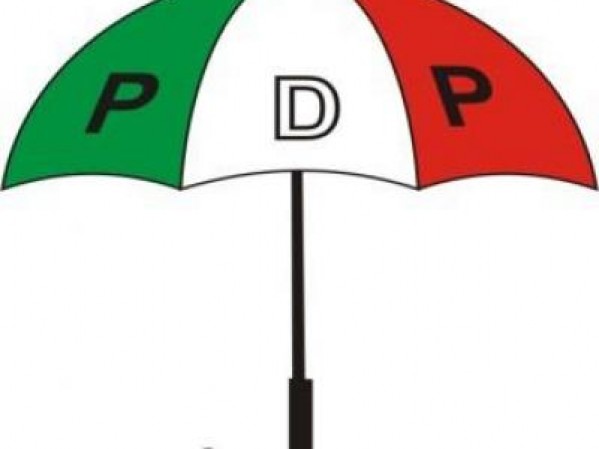 Kwara PDP chairman Akogun Iyiola Oyedepo has described as unfounded and malicious claims that former governorship aspirant Mohamed Dele Belgore (SAN) and former minister Prof Abubakar Suleiman diverted the party's 2015 campaign fund for their personal use.
Speaking over the weekend on a weekly programme on Harmony FM radio station in Idofian, Kwara state, Oyedepo said Belgore, then the Kwara coordinator for the reelection campaign of former president Jonathan, and the minister only received the money on behalf of the party in their capacity as party's intermediaries.
Oyedepo also said the claims of EFCC against Belgore and the minister were politically-motivated since the duo could not have asked the party the source of campaign fund given to them as campaign helmsmen in Kwara, especially when the president did a fundraising where he realised over N21b.
According to the party chief, Belgore and Prof Suleiman correctly declared and handed over the N450m they received for campaign at a stakeholders' meeting in Ilorin attended by top party chieftains like Prof. Oba Abdulraheem; Hajiah Bola Shagaya; John Dara; PDP governorship campaign Senator Simeon Ajibola; former minister Bio Ibrahim; Mr Yinka Aluko; and Senator Suleiman Ajadi, among others.
He said the money had been used for campaign logistics across all the senatorial districts of the state and that no individual diverted any money.
His words: "PDP had a presidential candidate who was president of this country. He was running for a second term and he worked with the party in this campaign. It is basic that anyone running for public office anywhere in this country will do fundraising. The president did a fundraising and he sent money to Kwara for the purpose of campaign, just as he did to other states. This money was meant for campaign; we paid our agents who represented us at each of the polling units; there was money for security; there was money for transporting voters as may be necessary. This money was N450m for the entire Kwara.
"I want to stress the point that Kwara actually got one of the least, if not the least, money for campaign in the entire country. Some have claimed that it was N500m. There is nothing like that. It was N450m and the EFCC has confirmed this amount. This money was used for the purpose of campaign across Kwara's 193 wards and thousands of polling units. This money was used to pay our agents and other election logistics. This money was never given to any single individual much less any individual embezzling it as some would have us believe. There is no proof anywhere that any individual embezzled this money. We thank God that the investigators are doing their job.
"We should note that inviting anyone to the EFCC doesn't mean such person is guilty. They only want to hear his side. And only those who were in charge of the campaign would be so invited. When this money came to Kwara, two individuals received it (from Abuja). Of course some persons must lead the effort since not all members of the party can take delivery of it. This is basic. You can't possibly hand N450m to thousands of PDP members at the same time. So, some party representatives had to take it on behalf of the party. So only two persons collected the money on our behalf and they are Dele Belgore SAN (who was the coordinator for the presidential campaign) and the minister, Prof. Abubakar Suleiman. I did not say they collected the money and pocketed it. No, they didn't. When they collected the money, they then summoned a meeting of PDP stakeholders in Kwara. I was invited to where the money was submitted. Others like Bio Ibrahim, Professor Abdulraheem Oba; Senator Simeon Ajibola; John Dara; Ilyasu Ibrahim; Senator Ajadi; Mr Yinka Aluko; Ndakene; Lawyer Kunle Sulaiman; Hajia Bola Shagaya, among others, were called to this meeting where the duo of Belgore and the minister declared that the sums of N450m has been sent to Kwara PDP.
"It was this same sum that the EFCC asked about. They neither overstated the amount nor under-declared it. So the two did not in anyway lie or corner any money for themselves. They not only declared the correct amount but they, following instructions from the party's national headquarters, also gave a breakdown of how it was to be disbursed for the purpose of the election campaign. They also stated the debt already incurred before the money came. After the disbursement was done, we then disbursed the remainder for logistics across the polling units. Ilorin West got the largest share because it has the highest number of polling units in the state. You should note that in sharing the money, representatives/leaders of each of the senatorial districts were given control of money meant for their logistics.
"So this, basically, was was how the money was shared. If the EFCC is now alleging that some individuals pocketed 450m and should return same, how would that be possible since these individuals never pocketed any such money? They did not embezzle any money and asking them to refund any such money is unfair. Also, if the EFCC alleges that the 450m had been stolen, how can I, for instance, know if it had been stolen? There is no way we can know that! If it had been stolen from any government agency, how would, say, my chairman in Isin or the one in Baruten could have known that? Or is it not normal for anyone running for public office to fund campaign or election day logistics? So I just laugh when anyone says somebody has stolen money. If they insist we stole, are they saying we should have asked the president if he had stolen the money for his campaign? Especially when we knew he did fundraising where he raised over N21bn! That is a public record. It is not our business if anyone had stolen or not. The appropriate thing is to pick up anyone alleged to have stolen. We did not steal. The truth of the matter is that this is a sheer attempt to cripple our party.... We are not against any corruption probe but to want to implicate us for collecting campaign fund is going too far."