Yoruba shall be free in Ilorin
Date: 2014-10-15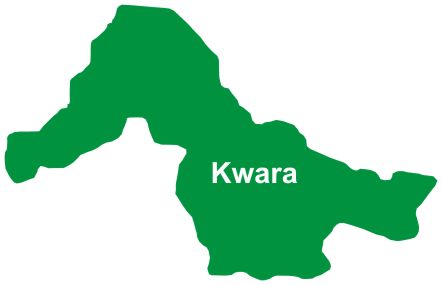 The Yoruba in Kogi and Kwara States in Northern Nigeria have been struggling for freedom from the caliphate for a very long time. It is this passion for freedom that made them to ally with progressives and liberation-inclined political parties which are Yoruba-oriented from the first republic till-date. From Action Group of Chief Obafemi Awolowo and the Ilorin Talaka Parapo (ITP) of first republic to the succeding parties in subsequent political dispensations to the present APC led by Asiwaju Bola Ahmed Tinubu.
Kwara State was created on 27th of May 1967 but notwithstanding years of its existence, the state has not witnessed much development due to greed, injustice and unfair treatment of the Yoruba who are in the majority, by the feudal lords who are in control of power in the state.
The subjugation of the Yoruba by the Fulani Caliphate is best show-cased in the structure of the Emirate system. Eleven (11) out of the sixteen (16) local government areas in Kwara State have their local government traditional councils while the five (5) local governments in Ilorin Emirate are left out, because the Emir is the only graded chief in the five local governments of Asa, Ilorin East, Ilorin South, Ilorin West and Moro Local Government Areas.
The same discrimination against the Yoruba is extended to religious institutions. We have Imam-Fulani (from Bororo Fulani tribe), Imam-Male (from Mali tribe), Imam Gambari (from Hausa Gogobiri Kanike) and Imam Yoruba who is the Chief Imam of the Yoruba of Ilorin, Kwara State. Apart from Imam of the Yoruba, the three afore-mentioned Imams are placed on salary, aside other benefits and priviledges such as Hajj and Umrah quota, vehicle gifts every year but not for the Imam Yoruba who is made to suffer perpetually. It should be noted that the Yoruba made up 80% of Kwara State population and 90% of Ilorin Emirate population.
After a long time that the Yoruba had been governing Ilorin communities such as Oke, Isale, Odo, Asa, Bode, Oja Afin etc, the Fulanis came and changed the initial names of the streets and some other places. The National Leader of APC should be informed that the bulk of Kwara APC members are Yoruba. Senator Bukola Saraki and Governor Abdulfatah Funsho Ahmed are Yoruba. They should be made to attend to and solve the problems listed above as they affect the Yoruba in Kwara State, otherwise, APC should not count on Yoruba votes in Kwara State come year 2015 elections.
We look forward to a positive response from Senator Tinubu and other leaders of thought within APC. Kwarans are earnestly yearning for a change. Insha Allah the change is now at our doorstep as people are gaining awareness day by day. God bless Kwara State, God bless Nigeria.
*Sheik Abdulraheen Aduanigba,
Chief Imam, Yoruba, Ilorin,
Kwara State.