Meet Jamila Bio Ibrahim, Ministerial Nominee For Youth Ministry
Date: 2023-09-17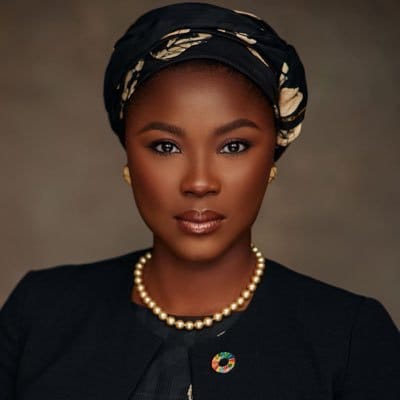 Jamila Bio Ibrahim hails from Kwara State. She is the daughter of Ibrahim Bio, a former Minister Sports during President Goodluck Jonathan administration.
* At 37, she is a medical doctor, politician, and development expert.
* She is a strong advocate of the United Nations Sustainable Development Goals (SDGs).
Political Career:
* Before her recent appointment, she served as the National President of the APC Young Women Forum (PYWF).
* She was also the Senior Special Assistant on Health Matters to the Governor of Kwara State.
Other Roles:
* Dr. Jamila volunteered in various humanitarian capacities, particularly in the North-East region of Nigeria under the Presidential Committee on the North-East Initiative (PCNI).
* She is dedicated to advocating for women and youth emancipation, emphasizing their participation in socio-political activities for community and national development.
Honours and Awards:
* Received the Clean Nigeria Ambassador award for contributions to Water, Sanitation, and Hygiene.
* Recognized as a UN Peace Ambassador by the International Association of World Peace Advocates.
* Received a Distinguished Honorary Award for contributions to Education and SDGs, supported by UNESCO Nigeria.
* Represented Nigeria and Kwara State as a Speaker on international platforms like the United Nations and the African Union (AU).