Kwara State Government Distributes Learning Materials To School Pupils
Date: 2023-05-26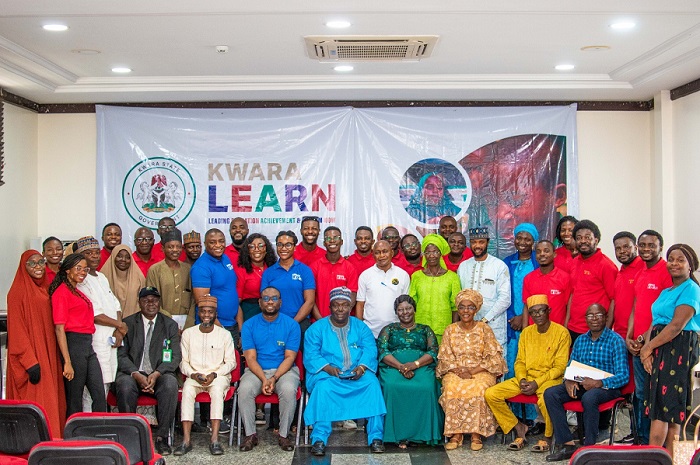 The Kwara State Government in North-Central Nigeria has distributed one million, one hundred and eighty-four thousand, nine hundred and fifteen textbooks and other learning materials to ensure that every student has access to essential resources through the KwaraLEARN programme.
The State Chairman, of the Universal Basic Education Board, Professor Raheem Adaramaja disclosed this in Ilorin, the state capital while speaking with newsmen on the activities of KwaraLEARN in the last year.
Professor Adaramaja said the programme had made remarkable achievements in improving basic education in the state and increased enrollment by a minimum of thirteen per cent.
He said so far, the programme had trained six thousand five hundred teachers and enrolled over one hundred and fifteen thousand pupils from basic one to six of the ten local government areas covered.
Adaramaja attributed the accomplishments to the collaborative efforts and support of the state government, SUBEB, Ministry of Education, NUT and all esteemed stakeholders.
The Managing Director of KwaraLEARN, Mr Isaiah Owolabi commended the state government and other stakeholders for creating a conducive environment for children in Kwara State to have access to world-class education.
Meanwhile, Professor Adaramaja said its transformative digital educational programme among primary school pupils, the KwaraLEARN programme has helped to increase pupils' enrolment in the past year.
According to him, the KwaraLEARN programme has also helped to track absentee teachers in primary schools since its commencement.
According to the SUBEB boss, he said the programme was launched in April 2022 and it has made remarkable strides in improving primary education in the state, added that it is currently implemented in 872 primary schools across 10 local government areas.
According to him, the programme has trained over 6,500 teachers and enrolled more than 120,000 pupils stressing that the numbers highlight the extensive reach and impact of KwaraLEARN in enhancing educational opportunities for Kwara state's children.
He disclosed that the school supervisors have devoted over 25,000 hours to providing invaluable support to schools, assisting teachers and head teachers in delivering quality instruction.
Adaramaja revealed further that the government has distributed 1,184,915 textbooks and other learning materials to ensure that every student has access to essential resources