Kwara to adopt tech for govt businesses
Date: 2023-02-02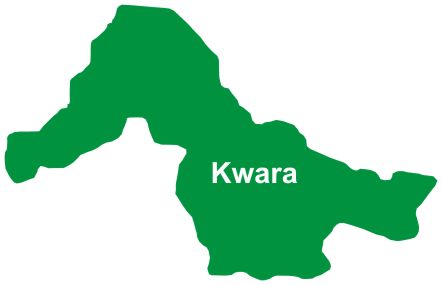 The Kwara State Government has assembled at least 250 tech ecosystem builders across Nigeria to develop ideas and digital skills that will address some of the problems associated with government businesses in the country and beyond.
The two-day event, which attracted participants from states like Cross Rivers, Kano, Nasarawa, Niger and Kwara, saw contestants coding, seeking to proffer solutions to letter and memo tracking systems; data capturing systems; medical record systems for hospitals; election monitoring systems; among others.
Organized by the state-owned Ilorin Innovation Hub, some of the ICT talents were rewarded with monetary prizes at the end of the pitching exercise that was keenly supervised by a panel of judges.
The Lead, Ilorin Innovation Hub, Temi Kolawole, said they organized the programme to unlock some key solutions in government, and also kick-start a revolution in the way government is run in Nigeria.
"We believe the government can become more efficient via the adoption of technology and digital transformation. The current mode of communication in government agencies is still mostly paper-driven, which comes with several risks. We are putting this hackathon together to unlock some key solutions in government, and also kick-start a revolution in the way government is run in Nigeria while supporting local talent," he said while speaking with newsmen during the event at the weekend.
He said the contestants were grouped into 50 teams with each of them allocated areas of focus and identifiable problems in government businesses to solve, adding most of them are indigenes, who he said, were picked to encourage them to harness their talents in digital space.
"They have worked on solutions on letter and memo tracking systems, data capturing systems, and medical record systems for hospitals. You know hospitals' files are physical? When you go to hospitals you start looking for your files, after asking you for your cards. We can rather digitize all medical records; you just enter a patient name or number, and it brings out all their records. It can even be between life and death when you spend 30 minutes looking for a patient's file. So these are little things that can be done to solve problems in our society, using technology.
"Another example of a project that we have is the election monitoring systems. You know we have different kinds of issues in the elections, you can send in pictures where incidents happen. You can also look at the scores; how different candidates are performing in different polling units and wards just as a way of tracking and keeping accountability to compare results from different sources," he added.
Also, the Country Director, UK Nigeria Tech Hub, Justina Oha, in her keynote address, said e-solutions are now becoming part of the processes globally and commended the state government for going digital.
She said the United Kingdom is interested in collaborating with Nigeria and Kwara in particular to develop an enabling tech ecosystem.
"The governments of this World are looking for e-solutions to become a part of their processes, and regardless of the outcome tonight you are all winners as you are contributing to the digital economy of this World and the solutions that will matter.
"Technology drives innovation. It has come to stay and it will continue to be so. It is really difficult imagining where the World will be in the next ten years just because of the principles of multiplicity. Things are happening in a very accelerated space. And staying alive with your vision in technology is a sure way to become part of that movement.
"We will continue to work together to develop an enabling tech ecosystem in Nigeria and in Kwara state. God bless this state and all of you," she added.