OPINION: WHO IS AFRAID OF HIM: YUSUF LAWAL Ph.D? BY ABDULBAQI JIMOH
Date: 2019-05-28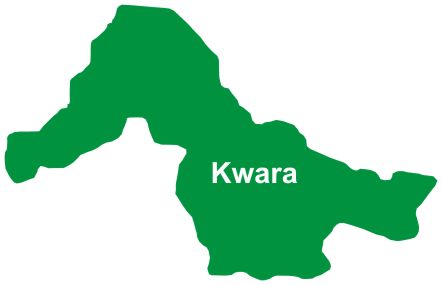 I have struggled not to react in writing to the avalanche of questions, insinuations, mischief and sincere prayers and admonition in respect of who is named the Chief of Staff or the Secretary to the State Government vis a vis the above named.
I feel hurt and frustrated when my phone rings and the caller says " I heard your friend Yusuf Lawal is seeking for the position of COS . To some I just keep mute as if no one has spoken, to some I say " gerrata here " to some respected individuals who are genuinely interested in the development of the State I tried to painfully explain the position.
Yusuf Lawal, President Emeritus as we call him in the Third Estate Group is a man that fortune has not only smiled on but laughed on in all ramifications. And he realised this and he gives glory and gratitude to God Almighty for it. He exhibited this profoundly by his humility and lack of undue ambition without being complacent.
I said this because on many occasions I was with him when people of immense substance in the State and in the nation called him to join the aspirants in the gubernatorial race. Particularly, some of those who contested in 2015 and 2019. I have said this on my honour and with all sincerity. Therefore, if anyone insinuates that he's "lobbying" or "seeking" for a position, I feel angered and despondent.
If you have worked in a place for three decades directly with the CEO of the organisation and each of the four or five of them find you irresistibly competent and incomparably delligent and profoundly committed , then you are an outstanding fellow. That's Dr. Yusuf Lawal.!
If you have worked and earned the commendation and appreciation of a CEO like Prof. Is-haq Olanrewaju Oloyede FNAL, OFR you are a superhero.
This is because Oloyede himself works himself to a frenzy, having sleepless nights most time and delegating or assigning ten roles, duties to one person at the same time, with time bound and without fail . Yusuf passed these hurdles and for which he earned open commendations at management meetings. Fortunately, non of his colleagues begruged him, on the contrary they appreciate the fact that at least there's someone who is appreciated among the team. Some of them had called me to say "we are lucky to have Dr. Lawal among us."
That's to say how much he's relevant and how loved and how competent he is.
In a show of uncommon patronage and appreciation he's a beneficiary of a brand new Prado Jeep as official / project vehicle. Not all is so honoured. Recall that AS A combed the books of JAMB on assumption of duty of the incumbent Registrar but Yusuf was not found wanting, that lends credence to his moral and financial integrity.
Community Relation and Service.
For these three long decades Yusuf has related wonderfully with his immediate community, with people in the State at Federal level, with people in the diaspora and to a large extent he's an international figure having travelled far and wide across the globe.
He has assisted so many admission seeking candidates for over thirty years , ditto with employments and contracts.
I, being the only one ( possibly) who knows the prospects available to him soonest at Federal level but who is passionate about the success of this government and tje development of the State,therefore; involved another mutual friend of ours to persuade, coarse and subtly if possible blackmail him into accepting if offered any position in the State for the sake of the state in need of sincere and competent people to SERVE.
Kindly imagine therefore, how I feel when people reduced this call to service to "family" affairs.
I believe it is the typical political intrigue. I don't know who and who wants what and what but if anyone feels he's more competent and will serve better than him. No problem, however such person will go through integrity, competence, and acceptability tests.
Let such person come out with his curriculum vitae, let's know his contributions to the development of the community,the state and the nation in general. Let the person campaign for one week or two while Yusuf is restrained from campaigning after which we now vote to decide whom the people want.
Enough of frivolities, let's eschew political intrigue. We want people who have attained higher positions than the position offered to accept for the love of the state and for its renaissance.