Saraki provides UTME forms, coaching classes for 2,675 youths
Date: 2012-02-24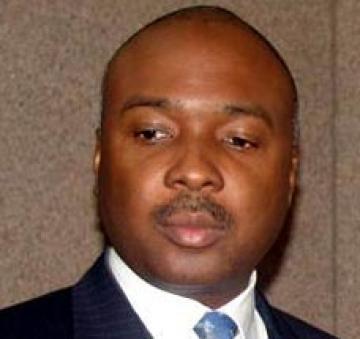 total of 2,675 prospective polytechnic and university students in Kwara State, who are beneficiaries of free Unified Tertiary Matriculation Examination (UTME) forms under Senator Bukola Saraki Education Foundation, have commenced registration for free extra-mural classes in the state.
Speaking with journalists during the presentation of the UTME forms to the beneficiaries in Ilorin on Tuesday, the Chairman of Kwara State Local Government Service Commission, Alhaji Suleiman Kayode Maja, said the programme was meant to prepare the students across the 16 local government areas of the state for the examinations.
Alhaji Maja, who said the project had gulped about N15.5 million, added that education is the bedrock of any society.
He said one cannot attain important position in the present Nigeria and the world over without sound education, adding that the belief of Senator Saraki was to see how he could impact on the lives of the future leaders in the state and the country at large.
Maja, who said one needed not spend long years acquiring education in the past, added that one can only be respected with the level of one's education now.
He also traced the incessant youth restiveness across the country to lack of adequate education among Nigerian youths, saying youth would not have allowed themselves to be used for destructive ventures if they were well educated.
He said Senator Saraki comes from a family that cherishes education, hence the desire to invest in the future of the youth in the state by assisting them in their education.
He urged the beneficiaries to see the gesture as a golden opportunity through which they could acquire the required education expected of them.
Also speaking, the governor of Kwara State, Alhaji Abdulfatah Ahmed, who was represented by the Special Adviser on Political Matters, Alhaji Yekini Ilobu, commended the effort of Senator Bukola Saraki, saying the Senator always stood for the development of his people through assistance in education.
Earlier in his address of welcome, the founder of the educational foundation, Senator Abubakar Bukola Saraki, who was represented by the Peoples Democratic Party (PDP) Secretary, Prince Yemi Afolayan, said the foundation was one of its kind in the country.
He said the essence of the foundation was to assist the less privileged to pursue higher education.
He said Saraki's interest for education of the people of the state was evidenced as the governor of the state, as he renovated schools, libraries, as well as established state university to cater for the education of the people of the state.